Presents
UKC/Intl//PTCA CH Badakhashan Nutmeg COG
Sire:Badakhashan Beauregard
Dam: Badakhashan Shillelagh
Bred by Fox Briar ( formerly Badakhashan )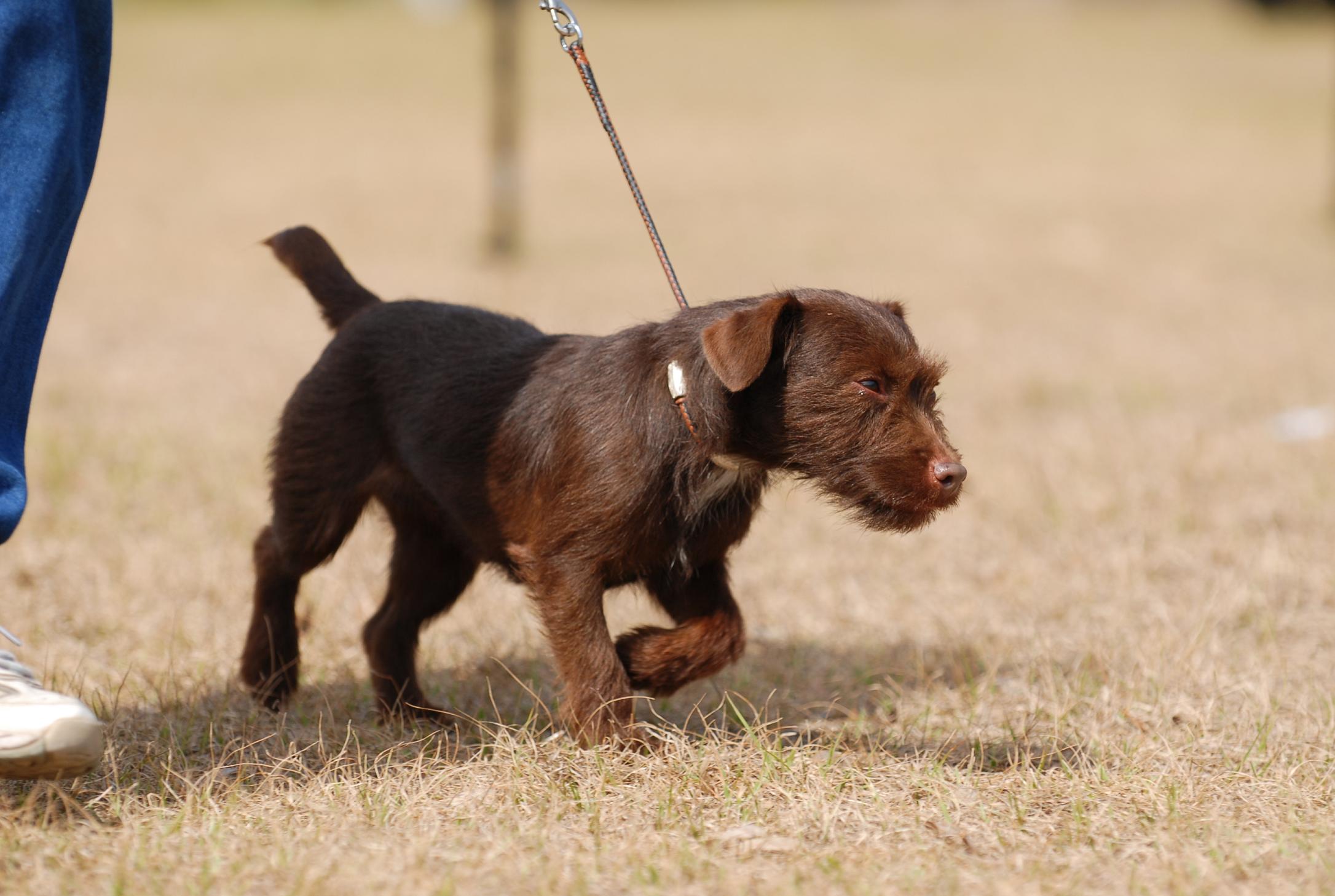 Nutmeg * GCTN 2007
Nutmeg is a 10" rough coated bitch.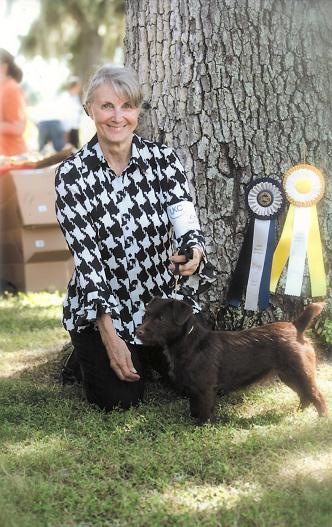 Nutmeg winning her UKC CH 2009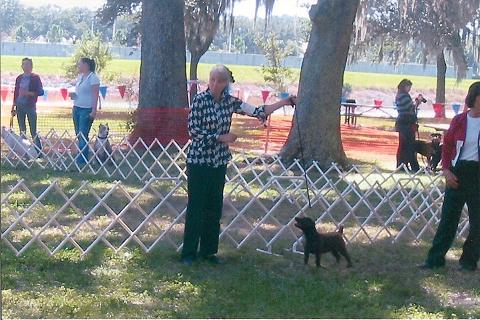 Nutmeg in the ring , showing she still has "what it takes"
to win Breed ! She went BOB under judge Rowdy Yates.
Her son , Cin , was BOW the same weekend.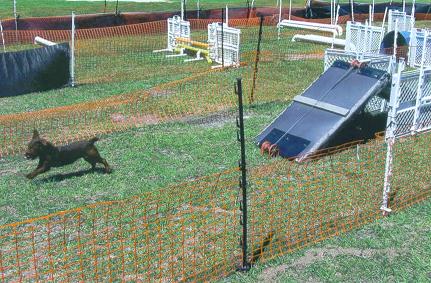 Nutmeg running the Doggie Fun Zone Course
Achievements: Nutmeg earned her International & PTCA Conformation titles while we owned her,then her new owners brought her back out of retirement to earn her UKC CH after producing two litters ! Thank you for letting us show Nutmeg once again ! Her son, Cinnamon, is also a UKC/PTC CH.
Pedigree

Parents
GrandParents
GreatGrandParents
SIRE

UKC GR CH/PTCA Ntl CH Badakhashan Beauregard COG

Bred by Fox Briar

Badakhahsan Kimberwicke TC

Lost Lake Lady Godiva

DAM

UKC/ Intl /PTCA CH Badakhashan Shillelagh COG

Bred by Fox Briar

Fell's Shenanigan COG ( David Mason bred )
Mason's Arnie HOF
Mason's Merry ( Nuttal bred )
PTCA Ntl CH Poorhill's Shanty COG
Nuttall's Stormin' Norman
Poorhill's Coffee ( Nuttall bred )