The History of Fox Briar
Our Logo circa 1980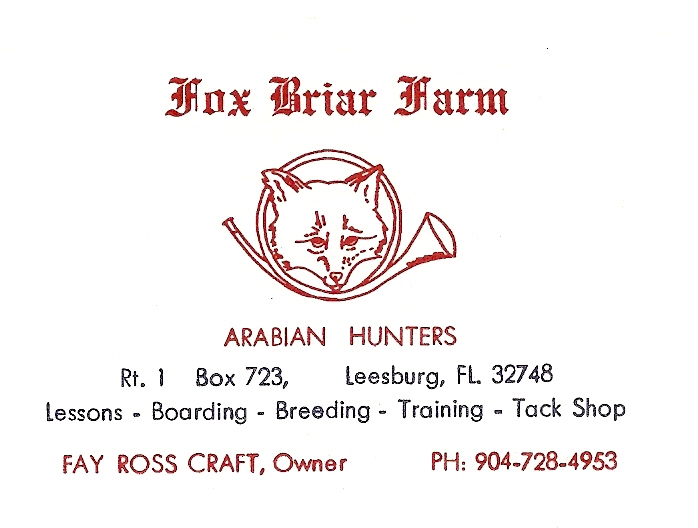 Fox Briar was established in 1979 as an equestrian center focusing on Hunt Seat riding, breeding & training Arabian Hunters, when proprietor Fay Craft branched out on her own. Our canine population was limited to " Spur " the Beagle & " El Shannon " the Afghan Hound.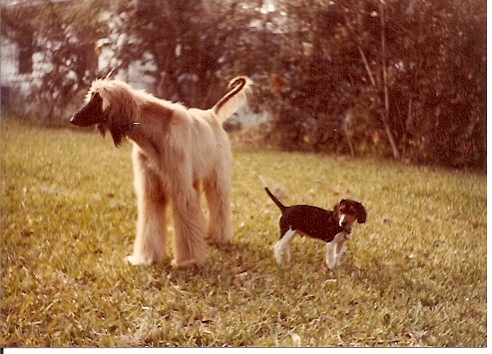 Shane & Spur
The hunters were shown exclusively by Meghan Craft.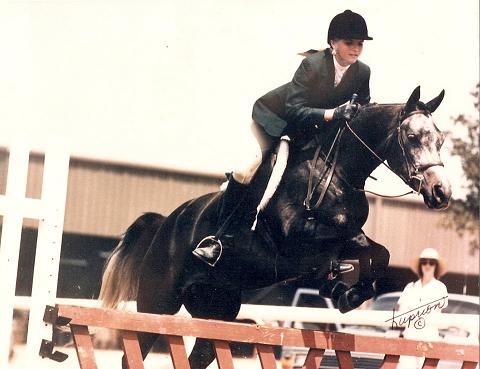 Kuprion Photo
Mabrouk's Ahaba * Fox Briar's AHAF Year End Rs CH Hunter * Meghan Craft up.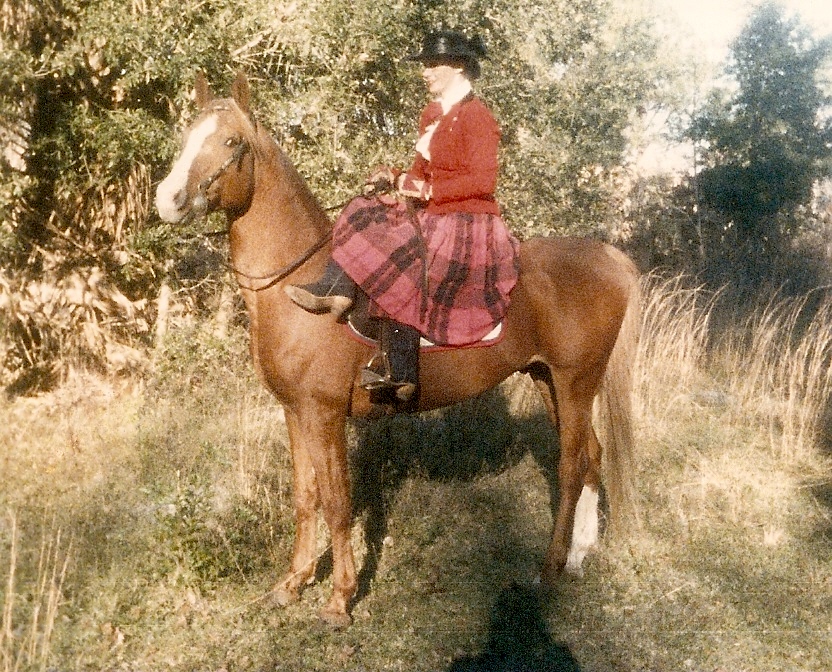 Fox Briar's Arabian Stallion * Hai-Ibtida * tacked up for
Western Side Saddle Christmas Parade entry * Fay Craft up
In 1987 we purchased our first Afghan show dog, bred by the Quilley's of Canada. We began breeding and showing Afghan Hounds, followed by Salukis under the Badakhashan prefix.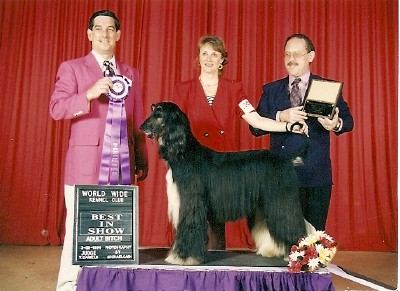 CH Badakhashan Nile Queen
Coquina's Captive Audience x Pataron's Pharoah Profecey
Bred by Fay & Meghan Craft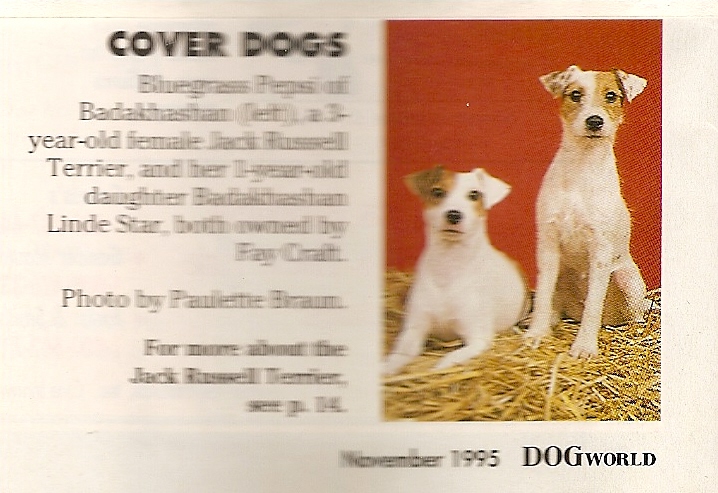 Dog World Cover Girls * Blue Grass Pepsi & Badakhashan Linde Star
1995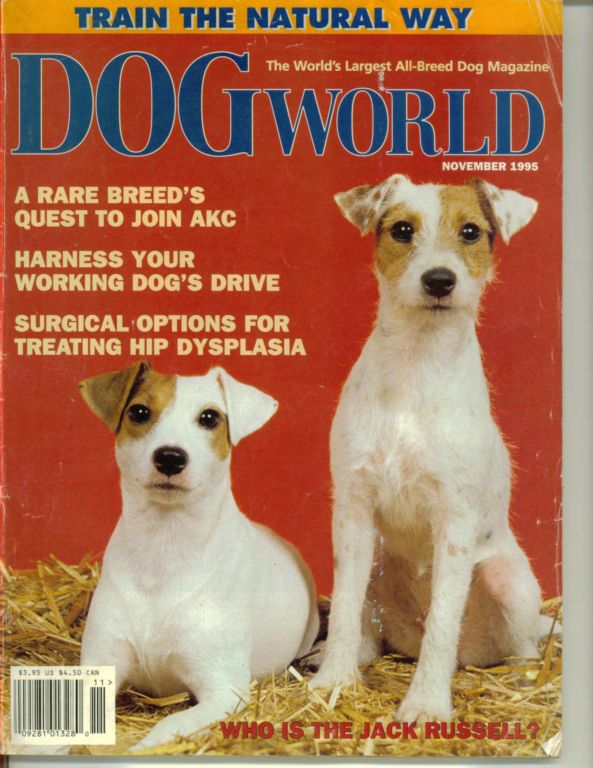 Pepsi & Lindy
We have proudly sent our Afghans, Salukis, Jack Russells and Patterdales around the globe to be part of international breeding programs in Costa Rica, Kuwait, Canada & Brazil.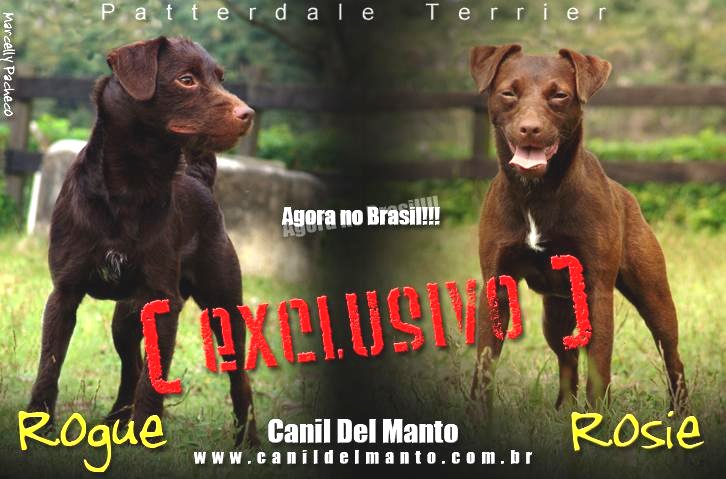 Photo by Marcelly Pacheco
Fox Briar Rose O' the South & Linruff Rogue pictured on Del Manto kennels' website * Brazil
GCTN Rs Best CT Bitch

at age ten
Our Patterdale foundation bitch, Poorhill's Shanty, straight Nuttall breeding, bred by Venita Henson, MO.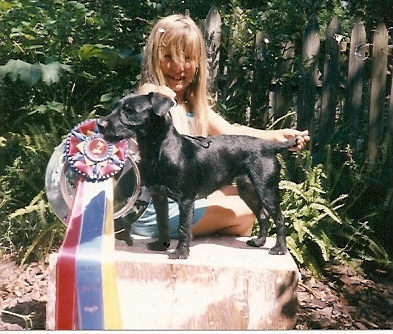 Poorhill's Shanty * CH CT Peach State Trial 1997 under Mick Robson * Scotland
We have returned to our " Fox Briar " nomenclature as a salute to our beginnings and as a rememberance of our fox hunting days in England and America.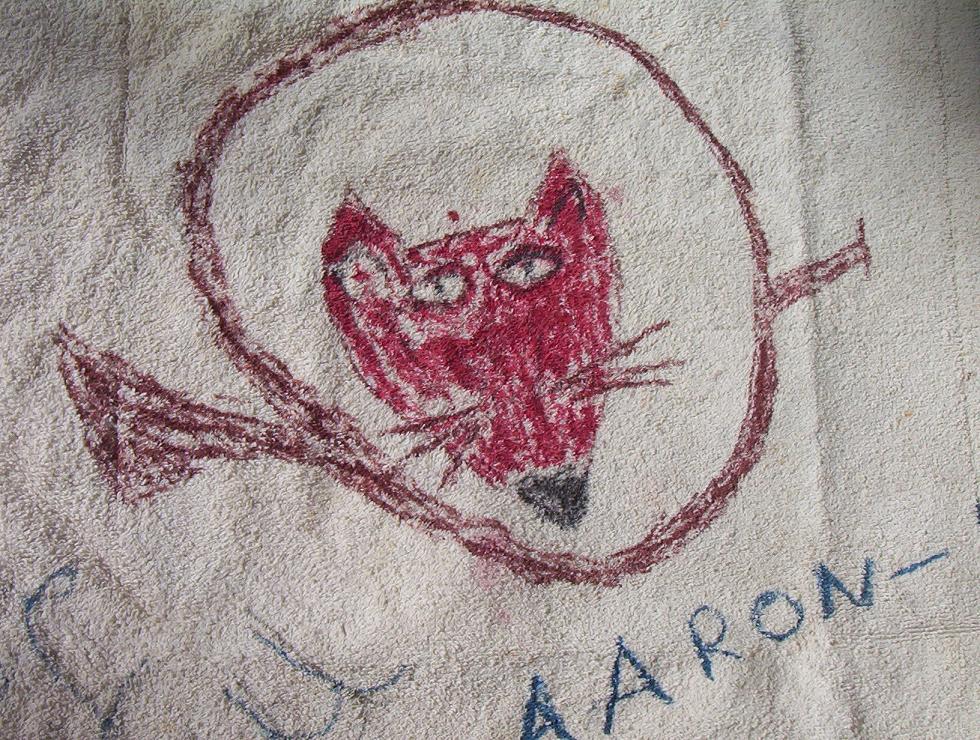 Fox Briar Logo illustrated by Aaron Craft age 5.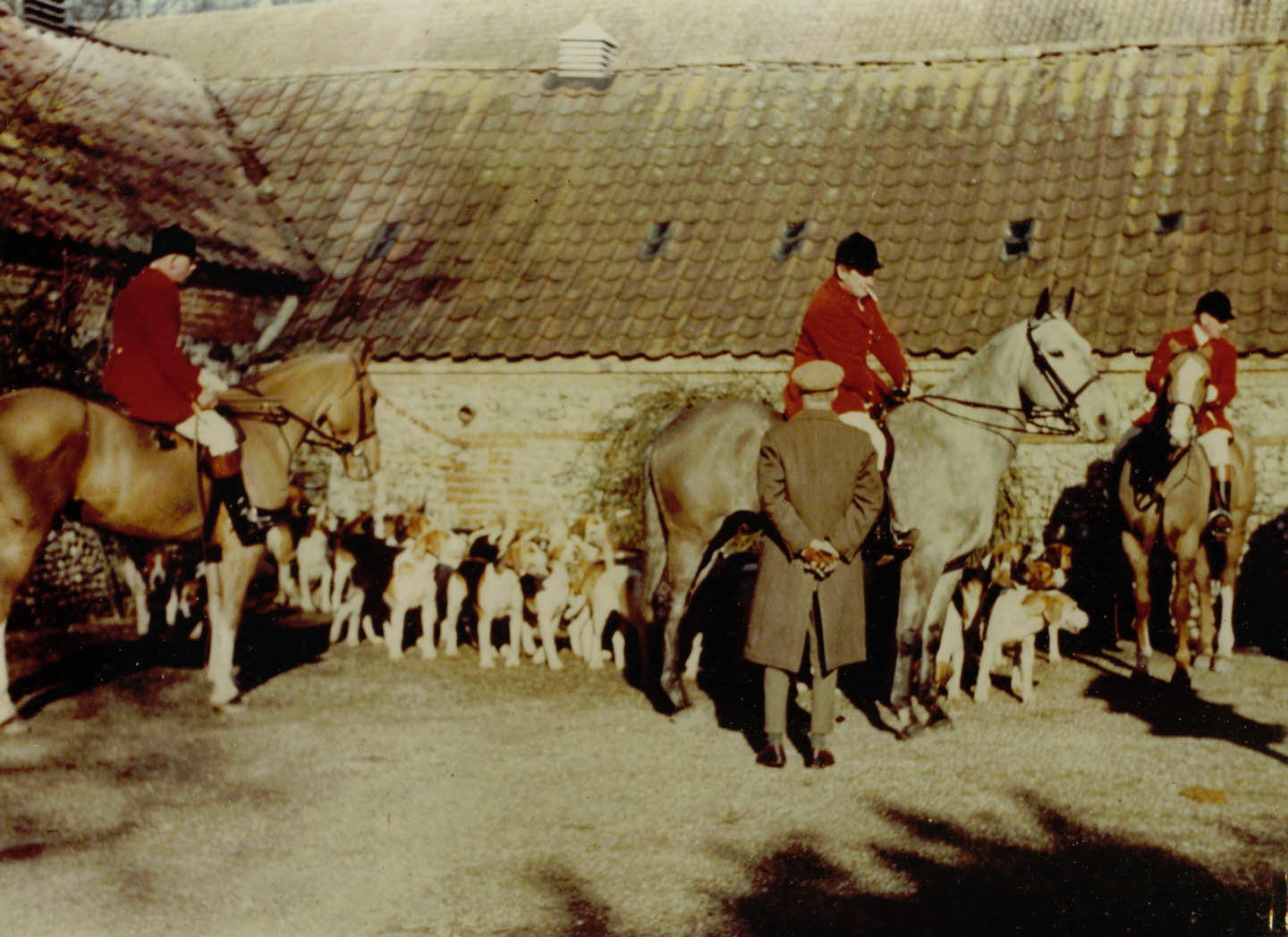 The West Norfolk Hunt that I hunted with in England years ago.
Hunt Well & Tally Ho !