Presents
UKC GR CH/PTCA CH
UKC UFR
Fox Briar Rebel Son COG
UKC DD I & DD II * provisional
Top Ten 2009 2010 2011
Total Dog ( 3 )

Sire: CH Fox Briar Rebel
Dam: CH Badakhashan Tegwyn
Bred by Fox Briar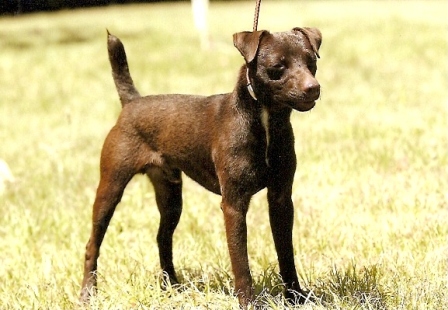 Photo by Rose Photography
Son is a very spannable terrier standing 11 1/2" at the withers, with attitude to burn ! Son takes after his sire...all muscle & attitude..... in a smaller package.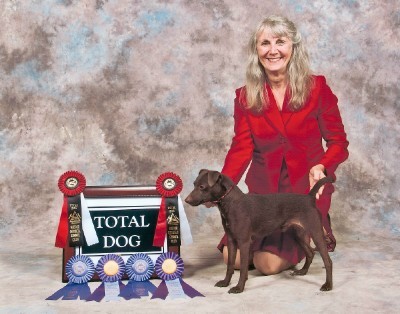 Photo by Gerry Chen
Son has earned two additional Total Dog Awards *
Perry * GA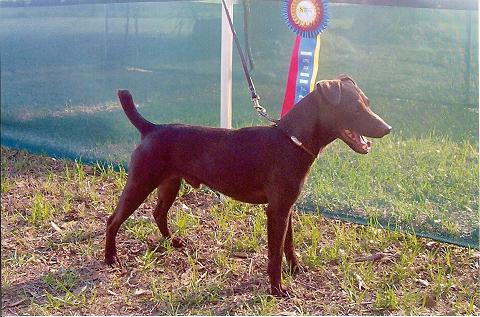 Another GTG Championship !
Son won the Adult Under CH against all
breeds of terriers at the SSTC trial.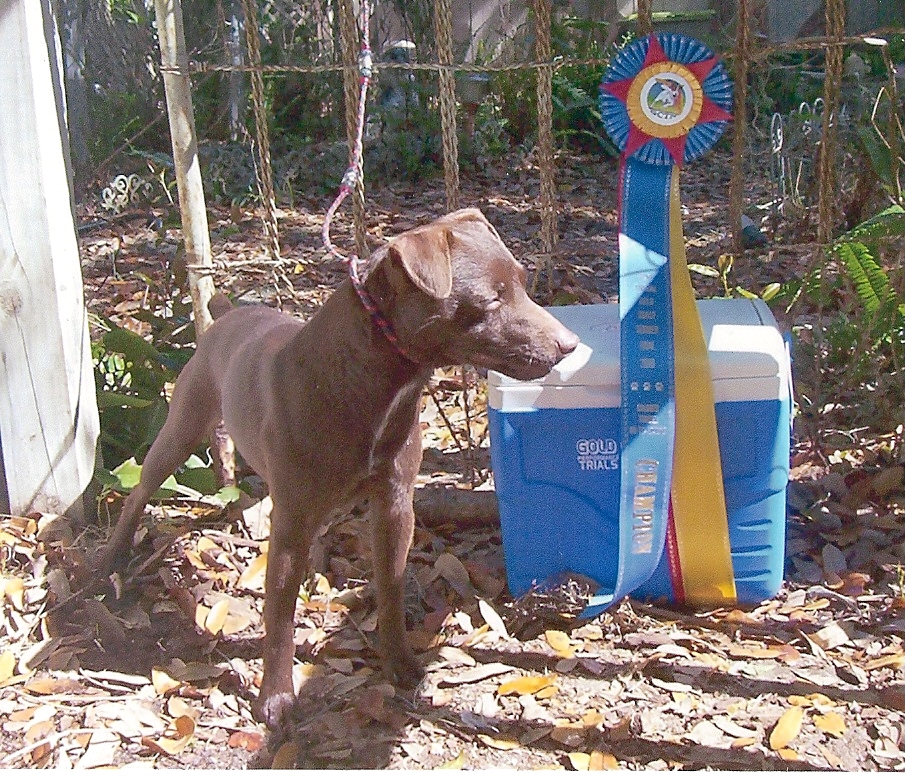 Son was the GCTN Trial 2010 * Colored Terrier GTG CH
beating out his sire Rebel who has many GTG CHs to his credit !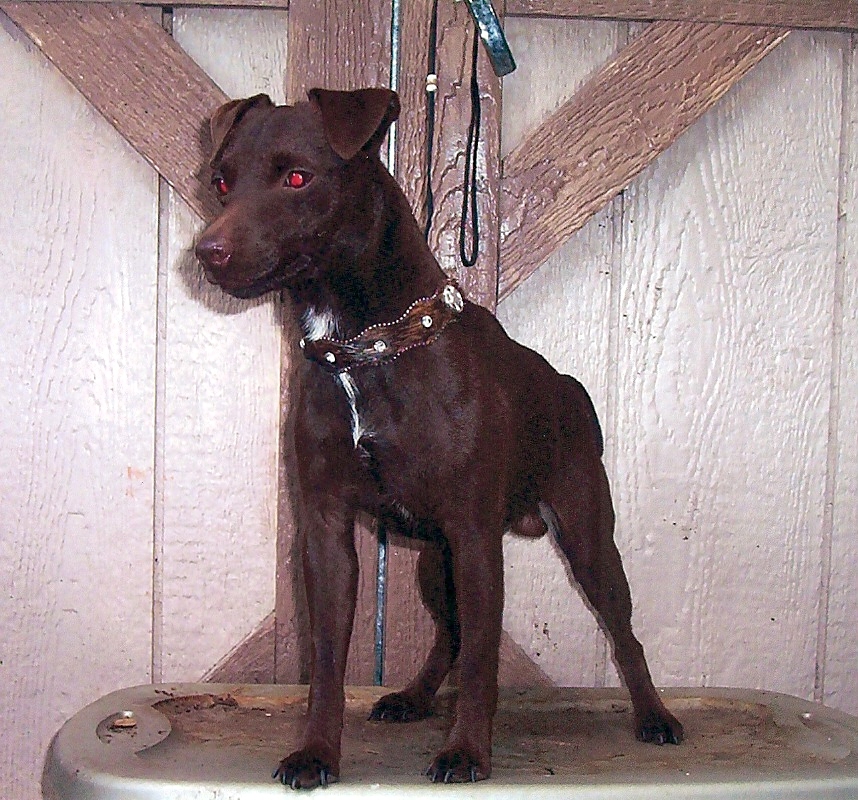 Son Age 3
Son is developing nicely ! We anticipate him following in the footsteps of
his illustrious sire :
UKC # 1 Top Ten * UKC Allstars # 1 Flat Racing
UKC UFR USR GR CH/PTCA/Intl CH/COG
" Fox Briar Rebel "
Son competed in the Brush Hunt at the Ochlockonee River PC Terrier Trial and completed the class with a time of 35 seconds to track & locate quarry.We are very proud of his accomplishment.This young dog has a great nose and a real aptitiude for hunting.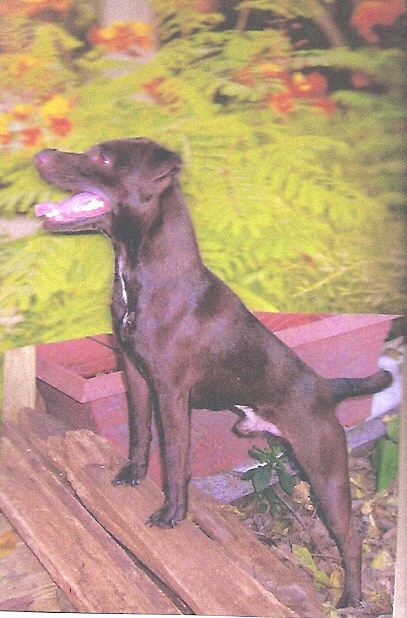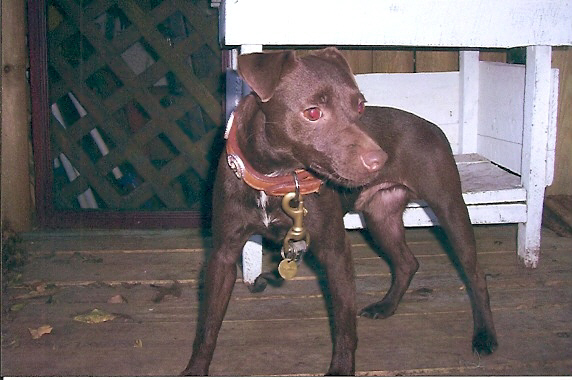 Happy Birthday Son ! Two today !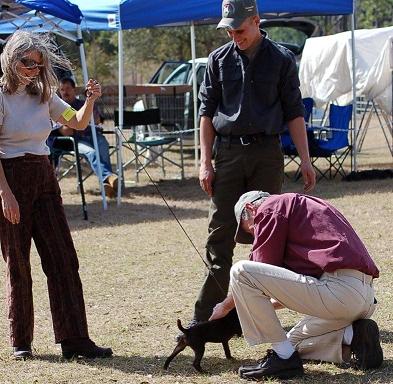 Photo by Pics of You
Son being judged by Dave Cartwright & Erik Holthausen * The Netherlands * GCTN 2007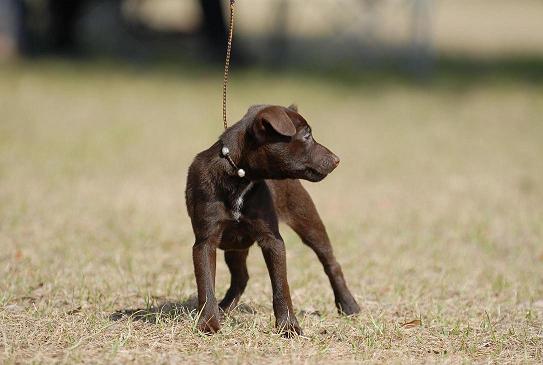 Photo by Pics of You
Son * GCTN Trial 2007 * Best Non JR Puppy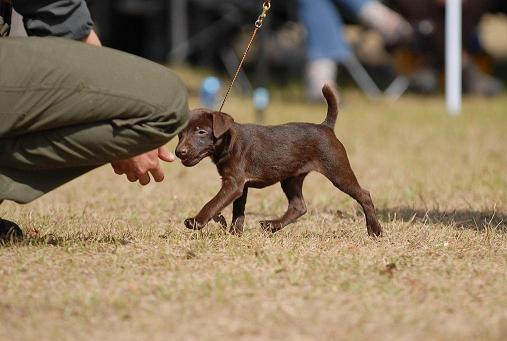 Photo by Pics of You
Son & Erik
Achievements: Son won the Reserve Championship in Puppy GTG for the End of the Year Awards in KY,with the BWTA.He was Rs Puppy GTG CH at the North American Working Terrier Classic in Taylorsville KY.He has earned his Certificate of Gameness for earthwork.Son was third in the CKC Top Ten in conformation and 4th in UKC Top Ten * 2010 / 9th UKC Top Ten 2009.Son has earned 3 UKC Total Dog Awards & has earned his UFR Title with UKC.He is currently in training for Brush Hunt competition.
Pedigree UKC GR CH/PTCA CH Fox Briar Rebel Son COG * UKC Total Dog * Bred by Fox Briar

Parents
GrandParents
GreatGrandParents

SIRE UKC USR UFR GR CH / Intl/PTCA CH Fox Briar Rebel COG

Bred by Fox Briar

ADBA Marshall's/AA What A Shamus

Bred by David Mason

HOF Mason's Goldie
CS Lily

UKC GR CH /PTCA/INTL CH Badakhashan Bronwyn COG CGC TD

Bred by Fox Briar

Badakhashan Kimberwicke
PTCA Ntl CH Poorhill's Shanty COG

DAM UKC CH /PTCA Ntl CH Badakhashan Tegwyn

Bred by Fox Briar

Badakhashan Kimberwicke TC

Bred by Fox Briar

Reno
Kerry
Lost Lake Lady Godiva
Lost Lake A-1
Vetzel's Bee Bop